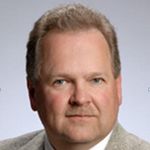 Steven W. Pullins                                                     
President, Horizon Energy Group
Mr. Pullins has more than 30 years of utility industry experience in operations, maintenance, engineering, and renewables project development. He previously led the nation's Modern Grid Strategy for DOE's National Energy Technology Laboratory. He has worked with more than 20 utilities in Smart Grid strategies, renewables strategies, power system optimization, operations transformation, and RTO/ISO operational processes. Horizon Energy Group is focused on Smart Grids and actively architecting and designing microgrid and energy storage solutions. Mr. Pullins is the vice-chair of the IEEE PES Intelligent Grid Coordinating Committee, a member of the Smart Grid Interoperability Panel, and the OpenSG (Smart Grid) group. He holds a BS and MS in Engineering.
Horizon Energy Group was named a Company to Watch in the book, "Perfect Power" by former Motorola Chairman, Bob Galvin, and former EPRI CEO, Kurt Yeager.
Two Horizon partners listed as one of the "Top 100 Movers and Shakers in the Smart Grid Movement" by GreenTech Media.