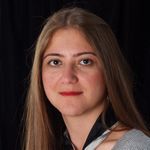 Shaghayegh Bahramirad, is a Project Engineer with S&C Electric Company and is responsible for a variety of analytical services such as wind plant interconnection studies, power flow studies and stability analysis. She is also responsible for developing a variety of educational curriculums including S&C's Distribution Overcurrent Protection Seminar. She has published numerous technical papers and her expertise includes deregulated power systems, reliability requirements in power system planning, and control and operation of electric power systems. She is the U.S. representative of Power Quality Monitoring in International Council on Large Electric Systems and a member of National Electrical Engineering Honor Society (HKN).
She holds multiple advanced degrees including a Ph.D. in Electrical Engineering from Illinois Institute of Technology. Dr. Bahramirad's teaching experience includes courses in the ECE Department at Illinois institute of Technology including, power system simulator for engineers and serving as a teaching assistant in numerous courses; fundamentals of power engineering, power system analysis, power market economics and security, and circuit analysis. She has served as a research assistant on numerous projects ranging in subjects from the study of regional planning models for PJM interconnections to the analysis of voltage distributions along the surface of high-voltage bushing with usage in transformers.
Shaghayegh is the current secretary of women in engineering society of Chicago chapter and is responsible for organizing technical presentations, social events, and networking opportunities of interest to women engineering professionals.